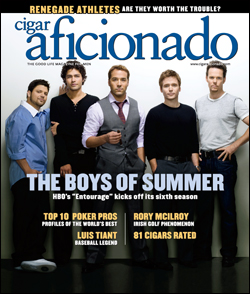 Which female character from Entourage are you???
1.You and your date go out for the first time. It's the end of the night. You...
A) Tell him you're heading in for an early night. You've been super busy building a crib all day.
B) Kiss your date, but let him know you are a class act and won't go any further tonight. You go inside and watch all of David Cronenberg's films in chronological order.
C) Invite him in for sexy-sex. With your body.
D) Pee in the grass.
E) Awkwardly stare at him and then abruptly run into your house. Text him two hours later.
2. Your ideal guy...
A) Changes diapers.
B) Is handsome and has a "real job" like bartender, EDM DJ, or Bahama cruise coordinator.
C) Has good genitals.
D) Loves long walks
E) Shares your interests, sense of humor, supportive of your personal goals.
3. What drink describes you?
A) Breast milk
B) A Cosmo!!!
C) A Sex on the Beach. Also Steel Reserve.
D) Toilet water
E) Depends on my mood
4. A great gift for you would be...
A) A stroller
B) Jewelry!!!
C) Sexy jewelry, like a cock ring.
D) A bone
E) Something meaningful that shows the person knows me well.
5. How long does it take you to get ready?
A) I hardly pay attention-I'm so frazzled from being up all night.
B) A long time! I'm a girl and you know we love brushing our hair.
C) Since my makeup is tattooed on, hardly any time at all.
D) Depends on how much of my body I need to lick.
E) It varies. I tend to dress for myself.
6. What is your opinion of marriage?
A) I am married! Hope he doesn't leave me.
B) It is all I dream of.
C) I could never settle for one person!
D) I cannot legally marry.
E) I like the idea-but the timing and person would have to fit in with my life goals.
If you answered mostly
A: You are the Pregnant One. You have a baby, which is weird and gross. You always wanted a baby inside you and you got one and now it's out! Too bad you are always ruining the Entourage's fun with that lil' baby!!!!
B) You are the Girlfriend. You are pretty and bland enough for any man to project his wants and desires onto. Your only downfall is ruining the Entourage's fun with your pesky marriage obsession!
C: You are the Pornstar. Boy do you love having sex. Especially for the benefit of others. You exist solely to pleasure men-what a treat! Too bad you're ruining the Entourage's-oh wait never mind.
D) You are a dog. But definitely a female one. Sometimes you ruin the fun by humping a leg, but in certain contexts, the Entourage is into it.
E) You are a nuanced female character with negative and positive traits. Just kidding. You're not in this movie.